Soil Safe Supports PRAHD
Puerto Rican Association for Human Development (PRADH), a social service agency serving Carteret, received strong support in 2015 from Soil Safe.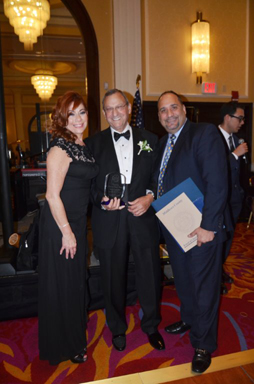 The company was pleased to help sponsor PRADH's annual gala, taking place in October 2015, to honor the many people who help the organization succeed. Specifically, SoilSafe was pleased to honor PRADH's "Businessperson of the Year," which was Barry Rosengarten.
In addition, Soil Safe continues to be impressed with the hard work and commitment of Yvonne Lopez, executive director/CEO of the Perth Amboy-based organization, who focuses so much effort on serving the people of Carteret. The photo features Ms. Lopez on the left, with Mr. Rosengarten in the center, and PRADH Board Chair Robert Durso on right.